Biography
[
]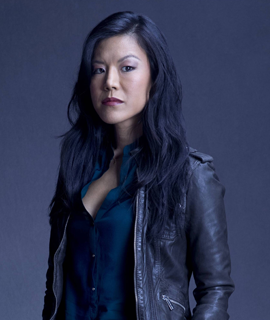 Beverly Katz
---
---
| | |
| --- | --- |
| Occupation | Crime scene investigator |
---
Appearances
Gallery (2)
Beverly Katz was a member of the Behavioral Science Unit, specializing in fiber analysis. She was the closest to Will on the team. They often had conversations and she made a point to make sure he is "okay".
In the episode Buffet Froid, Will calls her to the scene of the crime to help him decide if what he saw was real. This shows that there is a trust in their relationship above those with the rest of the crew.
Death
[
]
While investigating the mural killer, Will recommends that Beverly look into the details of who was the second killer in the case. Specifically, the person who stitched the mural killer into his own mural. WIll suggests that Beverly investigate Hannibal Lecter. She initially refuses, but trusts Will and looks into it. When doing an autopsy on the mural killer's body, she finds out that he is missing a kidney. This leads to suspicion of Hannibal being the Chesapeake Ripper, because he is a surgeon. Will comes to the conclusion that Hannibal is eating his "trophies." Will advises Beverly to stay away from Hannibal, but she decides to investigate on her own. While looking through Hannibal's home she finds wrapped organs in his refrigerator. When investigating the basement, she is confronted by Hannibal and a shootout occurs.
In the episode entitled "Mukozuke", acting on an anonymous tip, Freddy Lounds discovers Beverly's body in the observatory in a human anatomy slide neatly cut into many pieces. This causes Jack Crawford and Will a severe amount of grief. Will is released from his cell and is allowed to investigate the crime scene at his request under high supervision from Jack Crawford.